Midwest Laborers Private Health Exchange for
Midwest Laborers, Their Families & Friends
Midwest Laborers Private Health Exchange (MLPHE) provides valuable benefits during your working years, and long into retirement. We help our members, their families, and friends to navigate insurance programs that aren't part of Health & Welfare Coverage, and may be less expensive than COBRA. Coverages may include coverage for pre-65 retirees, members who are part of our apprentice program, cobra participants, or anyone who is not part of our active fund coverage. For help navigating your health insurance options, call (815) 316-0641 or email us. 
NEWS
MLPHE Announces New Solution To Help Fund Managers and Trustees Protect Their Members From Fraud, Waste, and Abuse in Healthcare Claims
ROCKFORD, IL: According to a recent Journal of American Medicine Report, Fraud, Waste, & Abuse in healthcare now stands at 25%. Nationally, that's $760 billion to $935 billion in improper payments.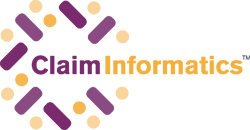 To fight this, a new payment integrity solution called ClaimInformatics now gives Fund Managers unprecedented power to identify improper payments, helping them not only avoid costly overcharges, but in many cases, recover past charges. 
Unions are now poised to save 10% or more in their total healthcare spend, while reducing fiduciary exposure. Removing waste directly benefits union members with lower healthcare costs, and increased value in their benefits. 
In the process, we'll review our findings with you to help you better understand the dynamics of your healthcare plan. You'll learn how errors occurred, as well as recommendations to reduce future improper payments. ClaimInformatics is now available through MLPHE.
Contact us to get started with a no-risk analysis.